LSD Shares the Spirit of #EachForEqual in the Women's Week
The Literary Symposium Desk (LSD) kicked off its by celebrating International Women's Week in conjunction with Women Leadership Society of IIMA.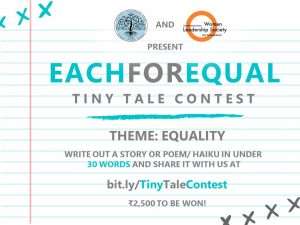 Following the theme of International Women's Day 2020, a Tiny Tale Contest was organised on the theme of #EachForEqual, inviting very short stories (less than 30 words) on the overarching theme of Equality – with stereotyping, men-women equality, feminism and anti-feminism being given as some of the prompts. Enthusiastic participation from PGP and FPM students of the IIM-A community alike made the event a huge success. Mayank Chauhan and Arpit Singh, both first year PGP students, emerged as winners of the contest. The top five entries were shared on the recently launched Instagram handle of the club.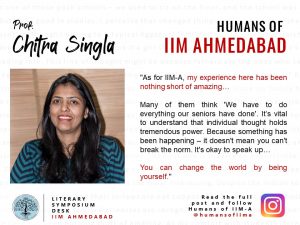 As a recent initiative, LSD had launched "Humans of IIM-A" – an initiative to get a glimpse into the lives of people in the IIM-A community through their own words. Under the purview of Women's Week, Humans of IIM-A shared the story of Prof. Chitra Singla – an associate professor the Business Policy area at IIM Ahmedabad. The post concluded with heart-warming lessons by the professor. We are sure to see many more stories in the space in the coming year.